British Chambers of Commerce Event - In conversation with....Andrew Bailey Governor of the Bank of England
30 July 2020
In this virtual event, Dr Adam Marshall, BCC Director General will be joined by Andrew Bailey, the Governor of the Bank of England as part of our Global Insights Leaders Programme.
Read more
Redefining the Business Case for Diversity and Inclusion
24 October 2018
Panelists: Dr. Angelique Nixon, Lecturer and Graduate Studies Coordinator, Institute for Gender and Development Studies, UWI. Equal Opportunities Commission Presenter – TBD Mrs. Diana Mahabir-Wyatt - Personnel Management Services Limited (PMSL)
Read more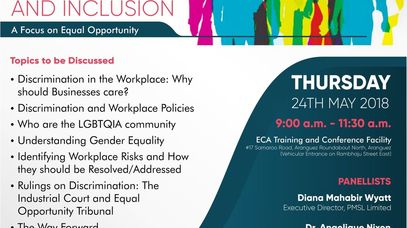 10 April 2018
Featured Speaker: Mr. Harold Phillip - Deputy Commissioner Police, Ministry of National Security Date: Tuesday May 1, 2018 Venue: The British High Commissioner's Residence Hillside, 15 Beaumont Road, Maraval Dress Code: Business Attire Registration Cost - Members: $200 TT Registration Cost - Guests: $300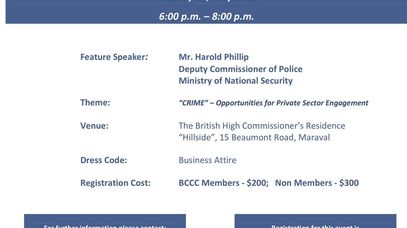 05 December 2017
Join us at Jaffa at the Oval on Tuesday 5th December to Mix 'N Mingle.
Cost: $250 TT per person
Confirmation needed by 24th November 2017.
Email: n.persad@britishcaribbean.com Call: (868) 352-0923
24 October 2017
Renewable Energy - The Bright Alternative
Feature Speaker: Ms. Anita Hankey, Senior Planning Officer and Team Lead for Renewable Energy & Energy Efficiency.
Ministry of Energy & Energy Industries.
Click on Link Below for Full Information and to Register.
Global Trade Links Dinner and Jazz
29 June 2017
To honour the Hull City of Culture year 2017, The Hull & Humber Chamber of Commerce and its sister Chamber, the British-Caribbean Chamber of Commerce are pleased to be holding an evening of Caribbean cuisine and jazz at Hull's famous 1884 Dock Street Kitchen, on Thursday evening, 29th June, 2017.
The evening will begin at 7pm with a cocktail reception sponsored by St Lucia Distilleries, followed by a showcase dinner featuring British and Caribbean cuisine prepared by Chef Laura from 1884 Dock Street Kitchen who will be assisted by Chef Robbie Skeete from the Saint Lucia Winning Gold Medal Culinary Team. After dinner there will be performances by two exceptionally talented jazz musicians from the island of Saint Lucia, Claudia and Chrycee.
Tickets: £80 + vat per person. A limited number of tables of 10 are available. To reserve places, please click here or email l.holt@hull-humber-chamber.co.uk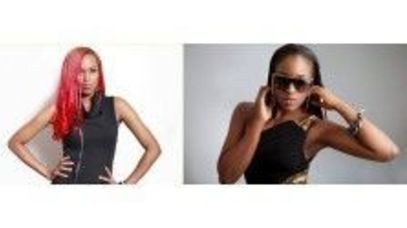 24 May 2017
Advice for business on local labour law, industrial relations and how to handle disputes.
Please click on the below links for full event information and to register.
British Business Evening Invitation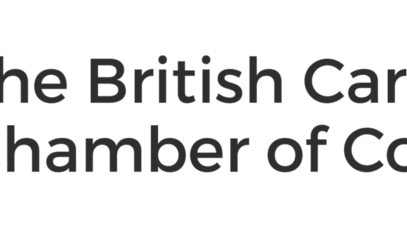 Speciality Caribbean Expo 2017
09 March 2017
A Unique Buying Experience
Considering the established Organization of Eastern Caribbean States (OECS) protocol for the free movement of people, goods and services, Specialty Caribbean Expo 2017 brings together local regional and international business thus providing the platform to network and transact sustained connections.
This multi sectoral trade exposition targets the OECS and Martinique exporters, providing the opportunity to interact with participants, stakeholder, policymakers, regional/international buyers, customers and competitors. Specialty Caribbean Expo will run for four days from March 9-12, 2017 at the Daren Sammy Cricket Ground, Gros Islet, Saint Lucia. Through this show, patrons will appreciate the quality of the range of products and services being showcased by existing and potential exporters in both the domestic and international markets. Additionally, the event will serve as a platform for networking, solutions and transaction exchanges with OECS and Martinique business/exporters.
Please click here for further details.