Barbados PM joins Chamber in celebrating Wilberforce Bicentenary
01 March 2007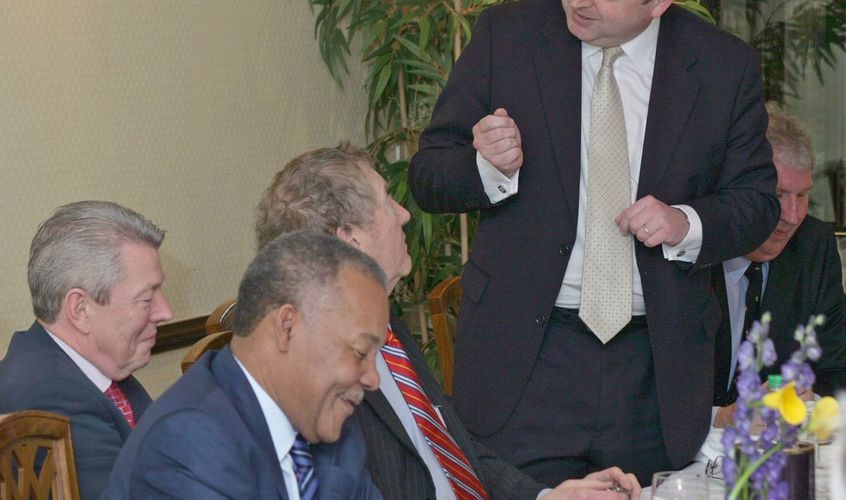 The British Caribbean Chamber of Commerce, which is part of Hull & Humber Chamber of Commerce, in association with the Wilberforce committee and Hull City Council paid tribute to Hull's greatest son on the 200th anniversary of the abolition of the Slave Trade Act. A series of events were held in Hull across the Humber which were attended by numerous VIP guests.
The Rt Hon Alan Johnson MP, the Secretary of State for Education, hosted the first of these events a a special lunch at Reeds Hotel near Barton-on-Humber where Prime Minister Owen Arthur was the guest of honour along with a number of other VIPs.
During his visit, Mr Arthur visited many of the region's attractions including the Humber Bridge and The Deep.
The Wilberforce Lecture, which in recent years was given by the likes of Archbishop Desmond Tutu and in 2006 by the President of Ghana, was delivered by Mr Arthur before several hundred attendees.
Pictured at the luncheon at Reeds Hotel are (from left) Owen Arthur MP, Alan Johnson MP, Austin Mitchell MP and Dr Ian Kelly, the Chief Executive of the British Caribbean Chamber of Commerce.
View all