BCCC's Hon Patron Lord Howard appoints Trinidad Chapter's new Chair and Country Manager
22 January 2019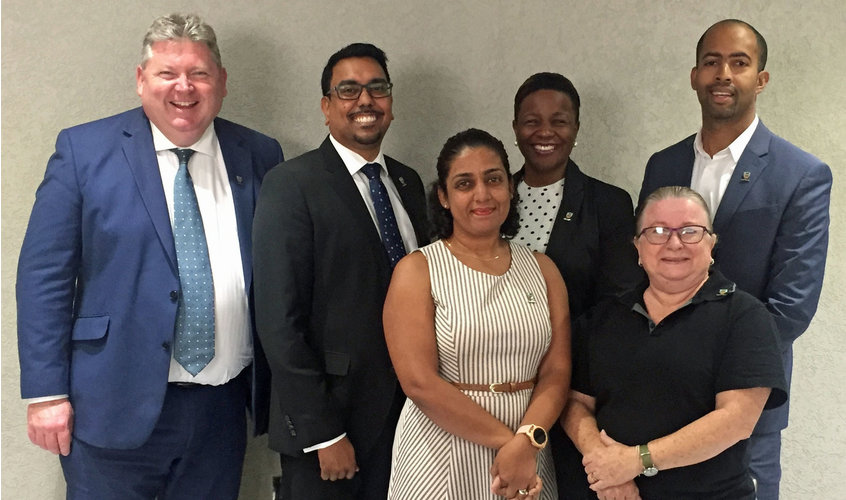 THE British-Caribbean Chamber of Commerce (BCCC) in Trinidad has a new team at the helm following a visit by its Honorary Patron, Lord Michael Howard of Lympne, a former British Home Secretary and BCCC officers Dr Ian Kelly (Chief Executive) and Pauline Wade (Deputy Chief Executive).
Businessman Dr Ravi Rampersad, a partner at Deloittes in Trinidad, has become the new Chair of the Trinidad Chapter of the BCCC, while Nicole Simon-Thompson has been confirmed as the new Country Manager.
Dr Rampersad is a Senior Manager in Advisory Services at the Deloitte office in Trinidad where he also leads the Consultancy Practice focused on the Education sector and has over 15 years' experience across several sectors as a consultant, academic and researcher.
He is married to Rehanna and has two sons.
Lord Howard also officially launched the BCCC's new website which can assist any Caribbean businesses looking to join the Chamber, or to export to the UK.
For further information please contact n.simon-thompson@britishcaribbean.com
The British-Caribbean's new website can be found at www.britishcaribbean.com
View all