British Prime Minister thanks Chamber for its work in Caribbean
01 February 2016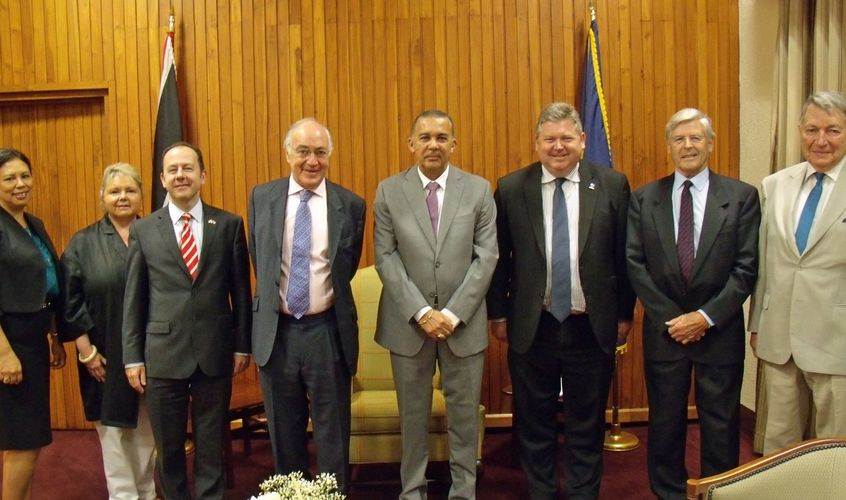 PRIME Minister David Cameron has written to Lord Howard thanking him for the work that the British Caribbean Chamber of Commerce (BCCC) does in the Caribbean.
The BCCC was founded and is managed by the Hull & Humber Chamber of Commerce, making it the only Chamber in the UK to directly run a British bi-lateral Chamber of Commerce.
Lord Howard visited the Caribbean earlier this year following David Cameron's trip in September 2015 when he became the first serving British Prime Minister in 14 years to make an official visit to the islands. The Prime Minister also used his visit to announce £300-million of aid funding for infrastructure projects across the Caribbean, including roads, bridges and ports, and a new £25-million prison facility for Jamaica. The cash will help boost international trade links between the Caribbean and the UK and the British Caribbean Chamber is assisting British companies who may seek supply chain opportunities from the £300-million spend.
In his letter to Lord Howard, Mr Cameron said: "I appreciate you taking the time to share with me the warm and supportive words of the Prime Minister of Grenada and the Prime Minister of Saint Lucia. I firmly believe that we must continue to strengthen our ties with the Caribbean and build on the commitments to a deeper partnership made during my visit to the region last year. I am very grateful for the ongoing work of the British Caribbean Chamber of Commerce in support of this".
During his first official visit as Patron of the British Caribbean Chamber, the former Home Secretary Lord Howard met business members of the Trinidad and St Lucia Chapters of the Chamber in his new role as well as a string of dignitaries including the Prime Ministers and Governor Generals of Grenada and St Lucia as well as the President of Trinidad.
Lord Howard was accompanied by Dr Ian Kelly, Group Chief Executive of the British Caribbean Chamber of Commerce, and Deputy CEO, Pauline Wade. In Trinidad, the Chamber teamed up with British High Commissioner, Tim Stew MBE, James Telfer, Trinidad Chairman, and Tracey Hoford, Country Manager, to visit His Excellency President Anthony Carmona and the Hon Paula Gopee-Scoon, Minister of Trade and Industry for Trinidad and Tobago. Together they discussed key issues including inward investment, crime, energy policy, tourism and food security.
Whilst the issue of the UK's position in Europe and 'Brexit' was raised with Lord Howard he expressed the view that should this come to pass, there would be no significant impact on UK/Caribbean relations and trade.
Whilst in Trinidad Lord Howard was also the guest of honour at a special dinner hosted by the British High Commissioner Tim Stew where he met with key leaders of the legal sector in order to share some of his experiences during his time as the British Home Secretary.
View all