Chamber patrons VIP World Wide in merger
22 July 2019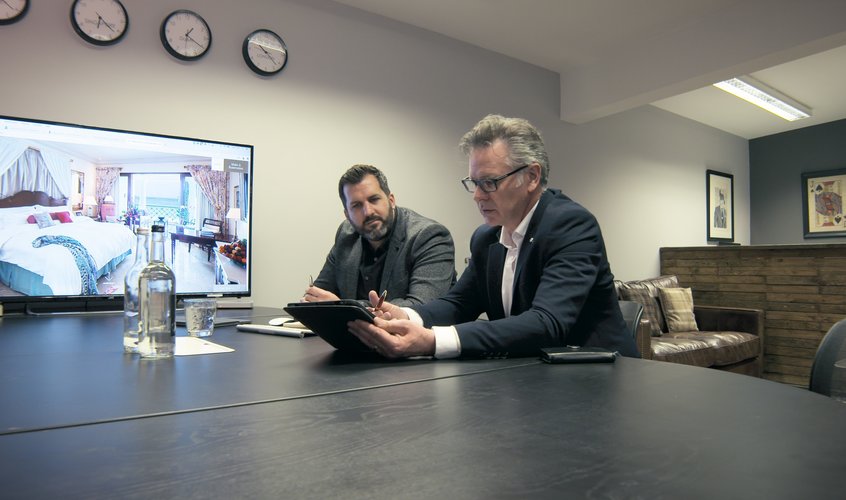 Journey, the leading luxury Hotel Marketing Agency today announced that it is expanding its offering for hospitality clients through the acquisition of VIP Worldwide, an award-winning, global specialist in luxury hospitality film and virtual reality productions.
This exciting merger of the two dynamic agencies allows luxury hotels and resorts to offer a fully integrated digital marketing solution and enhance the guest experience through innovation, collaboration and technology. Adding to Journeys' marketing and technology expertise, VIP Worldwide will bring a range of complementary services including Virtual Reality, Video and Social Media Marketing services to deliver storytelling and guest engagement for the world's foremost hospitality brands.
Commenting on the acquisition, Simon Bullingham, Journey's CEO said,
"Combining VIP's portfolio and industry knowledge with the Journey infrastructure and intelligent technology solutions fits well with our ambitious growth strategy. This partnership will transform the way in which hotels and resorts communicate and engage with their potential guests, improving the booking journey for the customer, and creating a strong commercial advantage."
David Beasley, CEO of VIP Worldwide explained this further,
"Journey have developed some truly innovative products to ensure that hotels can increase their revenue in a measurable way. Virtual Reality is an extremely powerful marketing and communication tool which is changing how people travel and make travel booking decisions. Our partnership with Journey and our new "ShowRoom" VR360 Film Platform will enhance the guest journey and revolutionise the way properties increase their direct bookings in a measured and innovative way."
Together they are known for integrating forward-thinking technology and commercially-minded strategies for luxury hospitality brands around the world. Their combined team are experts in the luxury travel market and leaders in their respective fields, which positions us well to overcome the pain points that hoteliers face, and build international presence. With their entrepreneurial spirit, decades of experience, and business acumen, Journey and VIP Worldwide will continue to maximise financial growth for clients and disrupt the hospitality marketplace.
The new partnership means Journey is now the number one hospitality marketing agency in the world in respect to clients and international reach. The expanded business of 80 staff and 260 clients will now serve clients from five offices including the UK, United States, Caribbean and Europe.
For more information you can watch the video here: https://youtu.be/D-PFP2usTtc
You can find out more about ShowRoom here: https://journey.travel/film/
VIP Worldwide
VIP Worldwide is a leading virtual reality and video production agency for luxury hotels, resorts and destinations. Bringing luxury to life through state-of-the-art cinematography and digital storytelling that engages and influences, leading to an increase in bookings and revenue. For more information please visit; www.vipworldwide.tv
Journey
Journey is a leading hotel marketing agency, revolutionising the luxury hospitality and travel Industry through creativity, incomparable Industry knowledge and digital disruption. Working with the best luxury hotels and resorts in the world, empowering growth and increasing revenue through innovation, collaboration and technology solutions. For more information please visit; www.journey.travel
View all