Havana to Hull on historic day for Cuba
19 April 2018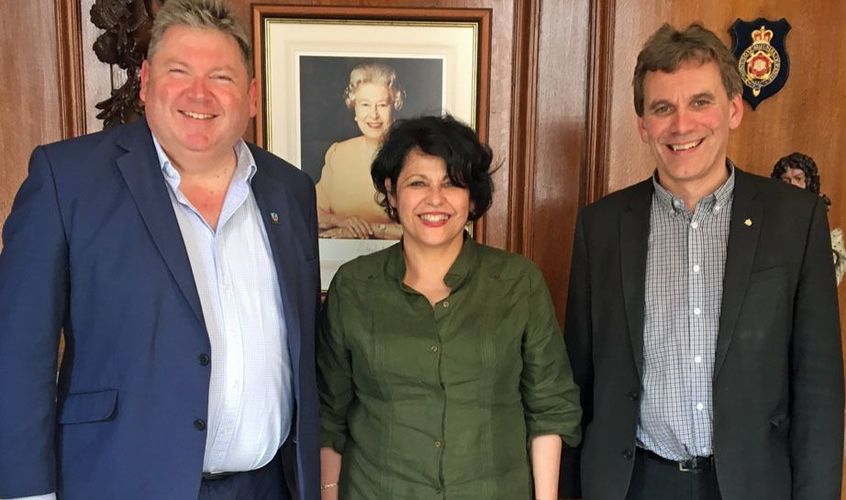 THE Hull & Humber Chamber of Commerce and its sister Chamber, the British Caribbean Chamber of Commerce, were delighted to host the Cuban Ambassador to the UK, Her Excellency Teresita Vicente Sotolongo, on her first official visit to Hull this week. (Thurs, April 19th, 2018)
The Ambassador's visit coincided with a historic day back in Havana, Cuba, as Raul Castro stepped down as President of the Republic to be replaced by Miguel Diaz-Canel. The Hull visit followed a trip to Cuba earlier this year which saw the Patron of the British Caribbean Chamber of Commerce and former Home Secretary, Lord Michael Howard of Lympne, sign a Memorandum of Understanding to improve trade links between the two Chambers of Commerce in Hull and Havana.
The Cuban Ambassador, who is particularly interested in supporting the introduction of renewable energy to Cuba, visited Spencer Group's Energy Works, in Hull, which specialises in innovative renewable energy technologies and turns recycled waste into energy. The facility in Hull is the first of its kind in the UK.
The Ambassador then joined the Lord Mayor of Hull, Cllr John Hewitt, the Leader of Hull City Council, Cllr Stephen Brady and Chamber Chief Executive Dr Ian Kelly, plus a collection of other leading business figures for lunch in the Mayor's Parlour at the Guildhall.
After lunch, the Chamber's International Trade Director, Pauline Wade, accompanied the Ambassador and her party on a private visit to Burton Agnes Hall to tour the venue with a view to bringing Cuban performers to a future jazz festival at the hall. This follows on from the Chamber's bringing in St Lucian artists from the Caribbean during Hull's City of Culture year in 2017 to both Hull and Burton Agnes.
Commenting on the Cuban Ambassador's visit, Dr Kelly said: "The Ambassador paid tribute to our local business connections to the Republic which go back to the turn of the Century and indicated to the Lord Mayor and assembled guests, including the Leader and Deputy Leader of the Council, her intention to report back personally to the new President of the Republic about the opportunities for friendship and stronger trade links with this part of the world".
PICTURE CAPTION: Pictured at the Guildhall are (from left) Dr Kelly, the Cuban Ambassador and Daren Hale, the Deputy Leader of Hull City Council.
View all