Talking trade, tourism and cricket over lunch in Caribbean
27 March 2018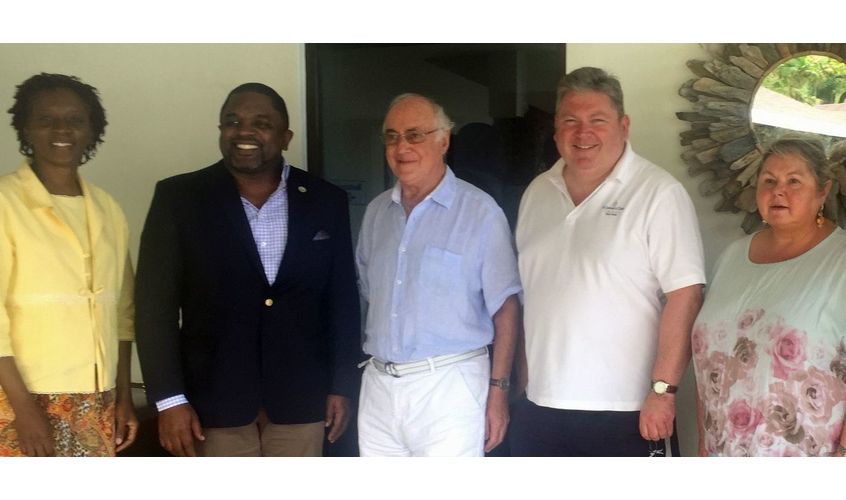 BRITISH Caribbean Chamber of Commerce Patron Lord Howard of Lympne and Chief Executive Dr Ian Kelly met leading Assemblyman Joel Jack from the Tobago House of Assembly recently as their teams gathered to enjoy a traditional Caribbean lunch at the Blue Waters Inn Speyside in Tobago.
Colleagues discussed business links between Tobago and the UK noting the different profiles of Tobago and its big sister island of Trinidad. Tourism, entrepreneurship, devolved relationships, Brexit and the Commonwealth were all discussed at the meeting.
The most contentious item was however the BCCC's repeat of Geoffrey Boycott's recent declaration to the Chamber that the best West Indies batsman ever was Barbadian Gary Sobers, not Trinidad and Tobago's Brian Lara! Thankfully nothing else caused indigestion.
View all