The View from Westminster
01 June 2018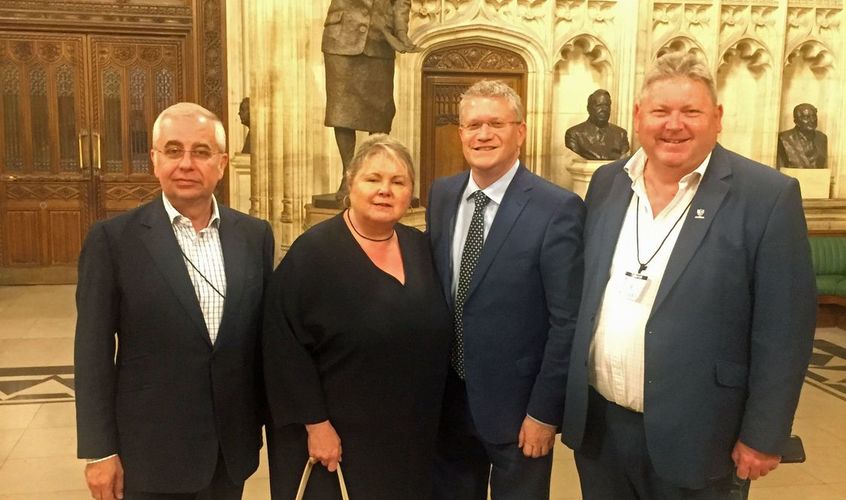 IN the shadow of Margaret Thatcher's famous statue in the House of Commons, British Caribbean Chamber of Commerce (BCCC) leaders Dr Ian Kelly, Pauline Wade and John Kennedy took a tour around the Palace after an enjoyable dinner in the Stranger's Dining Room to review and update on issues of mutual interest.
Their Parliamentary host for the evening was Andrew Rosindell MP, Secretary of the British Caribbean All Party Parliamentary Group. Colleagues discussed a range of issues from the Windrush immigration debacle to the post hurricane recovery programme in the British Overseas Territories in particular.
Financial regulations, tourism, the Commonwealth, changes in Cuba and Donald Trump's America First policy were also subjects under discussion around the table.
View all