Top man for UK Government International Trade visits British Caribbean Chamber in Yorkshire to discuss trade hopes for Caribbean
09 May 2022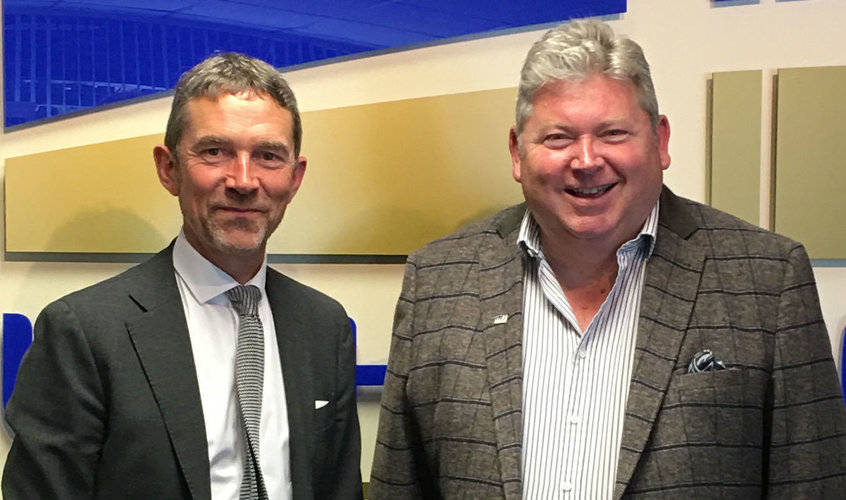 THE UK's Department for International Trade Director General, Andrew Mitchell, met with the British Caribbean Chamber of Commerce's CEO Dr Ian Kelly and its sister Chamber the Hull & Humber Chamber of Commerce on Friday, 6th May, to discuss trade opportunities for the Caribbean as part of UK Prime Minister Boris Johnson's 'Global Britain' agenda.
Dr Kelly highlighted that the recent Royal tours of the Caribbean by the Duke and Duchess of Cambridge and the Duke and Duchess of Wessex had not perhaps gone as well as hoped and that new thinking was required for Britain and the Caribbean to continue to work closely together taking into account the global energy crisis, the war in Ukraine, Caribbean concerns around small island states' global debt burdens as well as a reset over historic reparations claims.
Dr Kelly hoped that as Global Britain emerged with its own policies after Brexit that a stronger opportunity for trade after Europe's Economic Partnership Agreement (EPA) could emerge as we restructure our aid and trade activity with the Caribbean in particular and the Commonwealth generally.
Boris's top man for international trade in the UK, Andrew Mitchell, shared the British Caribbean Chamber's need to modernise our thinking in a new world order following the war in Ukraine and its impact on energy and food prices as well as the restructuring of global supply chains. These issues were raised with the Governor of the Bank of England, Andrew Bailey, by the British Caribbean Chamber recently during his visit to Yorkshire in April 2022.
The British-Caribbean's new website can be found at www.britishcaribbean.com
View all