When Harry met Kelly in St Lucia
01 December 2016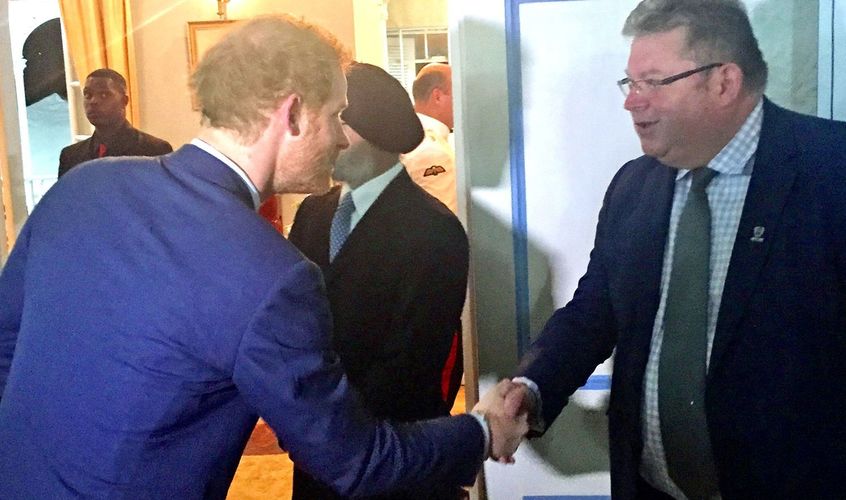 ONE of the most successful legs of Prince Harry's Royal Tour of the Caribbean in December was his stopover in St Lucia where the Governor General of St Lucia, Pearlette Louisy, hosted a glittering reception at Government House. The British Caribbean Chamber of Commerce supported the event with several of its leading members providing food and beverages as part of the hospitality.
Prince Harry talked cricket when he met with British Caribbean Chamber Chief Executive Dr Ian Kelly, who doubles up as the Chief Executive of Hull & Humber Chamber in the UK, which founded the bilateral Chamber in 2001 with Hull MP Alan Johnson.
Despite Prince Harry saying: "I think my best cricketing days are over" he went on the day after to hit two fours off the bowling of St Lucia Prime Minister Alan Chastanet at a celebrity match at the national Darren Sammy cricket stadium.
Earlier, Dr Kelly met with former St Lucia Prime Minister Stephenson King, where he highlighted that both he and British Caribbean Chamber Patron Lord Howard of Lympne, the former Conservative Party Leader, shared the same view that Britain's Brexit decision could provide new trading opportunities for Britain and the Caribbean.
View all