Island Key Sectors
Construction
Pharmaceuticals
Sugar
Petroleum
Tobacco
Agricultural Machinery
Island Description
Cuba is a Caribbean island nation under communist rule. It has sugar-white beaches and is dotted with tobacco fields, which play a part in the production of the country's legendary cigars. The capital, Havana, is lined with pastel houses, 1950s-era cars and Spanish-colonial architecture in the 16th-century core, Old Havana. Salsa music plays in the dance clubs and cabaret shows are performed at the famed Tropicana.
Island Key Facts
Official Name: Cuba
Capital: Havana
Population: 11.39 million (2015)
Languages: Spanish
Currency: Cuban convertible peso, Cuban peso
Island News
Havana to Hull on historic day for Cuba
19 April 2018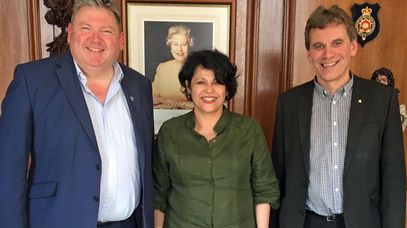 THE Hull & Humber Chamber of Commerce and its sister Chamber, the British Caribbean Chamber of Commerce, were delighted to host the Cuban Ambassador to the UK, Her Excellency Teresita Vicente Sotolongo, on her first official visit to Hull this week. (Thurs, April 19th, 2018).
Read more
Read more news