Island Key Sectors
Manufacturing
Construction
Tourism
ICT
Food & Drink
Chemicals
Transport
Island Description
Barbados, in the eastern Caribbean, is an independent island nation within the British Commonwealth. Bridgetown, the capital, is a cruise ship stop with shopping, colonial buildings and one of the Western Hemisphere's oldest synagogues. Barbadian traditions range from afternoon tea and cricket (the national sport) to pursuits such as scuba diving at Dottins Reef and golfing on designer oceanside courses.
Island Key Facts
Official Name: Barbados
Capital: Bridgetown
Area: 431 km²
Continent: North America
Population: 284,644
Languages: English
Currency: Barbadian Dollar (XCD)
Island News
Barbados Ministry of Maritime Affairs look to the UK's Humber ports for best practice
23 May 2019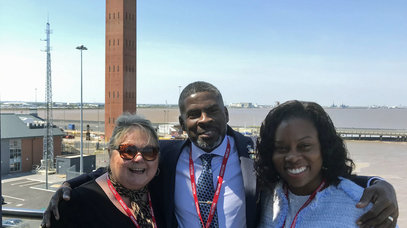 Representatives from the Barbados Ministry of Maritime Affairs and the Port of Barbados visited the Humber Ports in May to gather best practice on port operations and waste management. 
Read more
Barbados PM joins Chamber in celebrating Wilberforce Bicentenary
01 March 2007
THE Rt Hon Owen Arthur MP, Prime Minister of Barbados, visited Hull in 2007 to join the city in celebrating the Bicentenary of its greatest son, William Wilberforce.
Read more
Read more news